Manu Lanvin & Friends & Family
06 Nov. 2023
From 49,80€ to 119,10€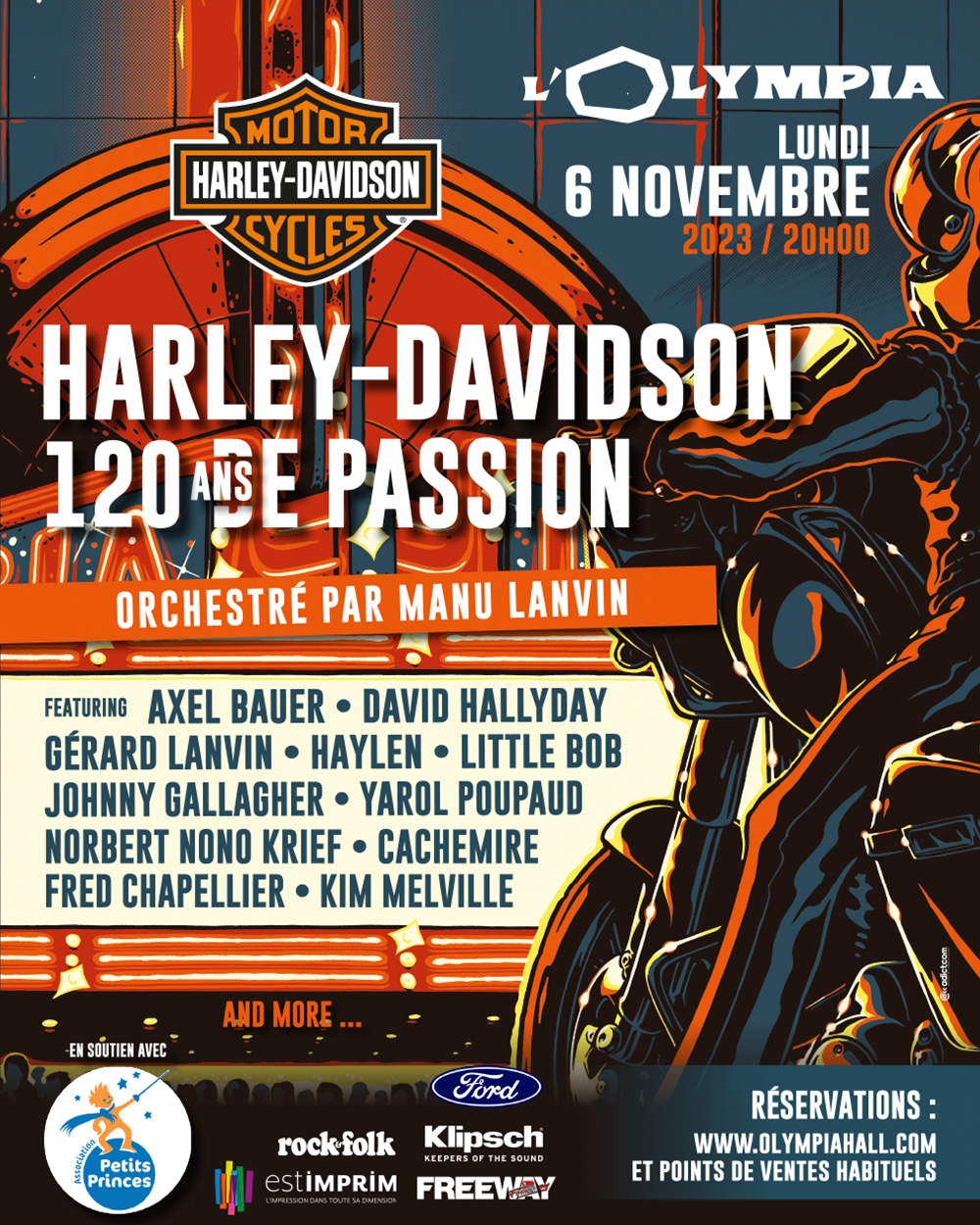 AXEL BAUER • DAVID HALLYDAY • GÉRARD LANVIN • HAYLEN • LITTLE BOB • JOHNNY GALLAGHER • YAROL POUPAUD • NORBERT NONO KRIEF • CACHEMIRE • AND MORE…
Presale access
To access the presale, fill in the code or the password you have received.
Follow
Subscribe and we will reach to you when new tickets are online, when an additional date is on sale or to access to presales.
A l'occasion de ses 120 ans, la marque Harley-Davidson organise le 6 novembre 2023 un concert en partenariat avec l'Olympia. Orchestré par Manu LANVIN, seront présents sur scène, Gérard LANVIN, David HALLYDAY, Johnny GALLAGHER, Axel BAUER, Yarol POUPAUD, Norbert Nono KRIEF, Haylen, Little Bob et bien d'autres… Harley-Davidson soutiendra l'Association Petits Princes en leur reversant l'intégralité des bénéfices.