Privacy Policy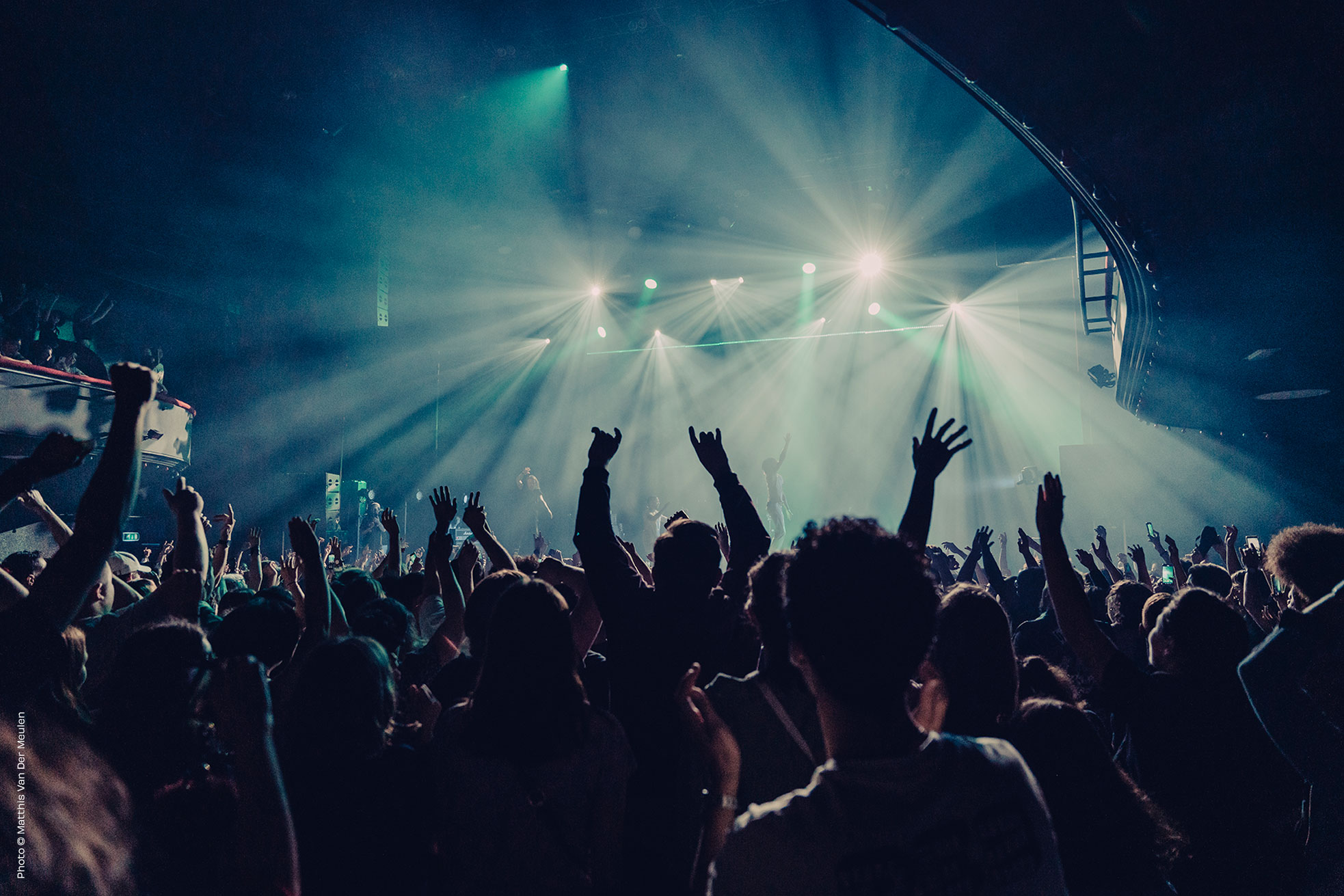 Our commitment
We appreciate the trust you place in us when browsing and purchasing tickets on our website. We therefore feel it is important for you to know what personal information L'Olympia collects and how we use it. We have done our best to keep our privacy policy and explanations brief and easily understandable. We may make adjustments to reflect changes in our practices, to clarify them further or to ensure compliance with regulations.
Our privacy policy applies to you depending on how you interact with us. For example:
When you purchase a ticket for a performance, we use the information you provide to fulfill our obligations and those of Event Partners in providing the service for which you are purchasing a ticket.
When you browse our website, we use cookies to personalize your experience.
1. Personal data and information collected
By visiting and using our website, you hereby agree to our privacy policy. We therefore invite you to find below all the information you need to make an informed decision: the conditions under which we collect, use and store your personal data, the parties to whom certain personal data is transmitted, and the rights you have over this data, which belongs to you.
Who is responsible for processing your personal data?
The processing of your personal data is the responsibility of L'Olympia, RCS Paris B 552.121.634, located at 18 rue de Caumartin 75009 Paris.
What personal data do we collect?
When you create an account or purchase a ticket, we collect information that may include your contact details or billing information, which allows us to identify you or make you identifiable, such as your surname, first name, email address, telephone number and full mailing address. We may also ask you for a bank statement (RIB) in order to ensure the reimbursement of an event that is postponed or cancelled.
Some personal data is used to process your order, secure payment, deliver your order and provide you with customer service. This data is therefore necessary and compulsory when creating an account or purchasing a ticket and is indicated by an asterisk.
Other personal data is collected for purely statistical purposes and is therefore not necessary nor compulsory in this case.
Finally, when you use our website, we collect and analyze other information indirectly, such as your IP address, your browsing data (as a non-limitative example: the type and version of your browser, your operating system, etc.), the complete URL path to, via and from our website, that is to say the website visited before ours and the website visited after ours.
What do we use personal data for?
Processing and managing your orders
When you purchase a ticket, you enter into a contract with us. In order to be able to execute this contract, we collect your personal data which enables us to manage your ticket order: payment processing, ticket delivery, invoicing, sending of the confirmation e-mail, customer service, communication of information about the Event, communication of information and reimbursement in the event of cancellation or postponement of the Event, export of data for access control at the entrance to the Event, etc. The name and surname of a member of our staff may be used for this purpose.
The surname and first name of a ticket holder may be different from those of the purchaser of the order. For this reason, we advise you to obtain his or her prior consent to communicate this information, since we need to process it for the purposes described above.
When you contact our sales and customer relations department, the e-mail address or telephone number used for this purpose may be collected.
Sending newsletters and Text messages
When you purchase a ticket on our website, we may send you non-commercial information by e-mail or text messages relating to the Event for which you have purchased a ticket (timetable, change of timetable, change of configuration, new date after postponement, refund arrangements after cancellation, etc.).
When you create your account on our website, we offer to keep you informed of our latest news by email. To do so, simply tick the appropriate box.
When you browse our website, we also offer to keep you informed by email of our latest news or that of an Event. To do so, simply enter your e-mail address and tick the appropriate box.
You can withdraw your consent to receive newsletters at any time by unchecking the relevant box in your account or via the unsubscribe link at the bottom of each newsletter.
In the context of certain giveaways, we may need to collect your personal data in order to contact you if you win and/or to deliver your prize. Detailed information on the processing of your personal data in the context of a giveaway is set out and detailed in the rules of the game.
With whom do we share your data and why?
The personal data you are likely to communicate to us may be transmitted to:
L'Olympia staff: within the limits of their respective responsibilities, particularly authorized staff in the marketing, sales and customer relations departments, venue management, administrative and accounting departments.
The producers of the Events we work with (you can consult the list of producers here): only when you have given your consent by checking the box provided for this purpose when creating your account or purchasing a ticket.
Partners of the competition for the dispatch of the prize: if a partner company of the competition is responsible for the dispatch of the prize, we will send them the contact details required for its dispatch.
How long is your data kept?
L'Olympia retains personal data only as long as necessary for the purposes for which it was collected, in accordance with legal requirements.
What choices do you have?
Where we process your personal data on the basis of your consent, you may withdraw it at any time as indicated below:
If you no longer wish to receive our newsletters, you can change your communication preferences in your account or click on the unsubscribe link in the footer of each of our newsletters, or contact us at billetterie@olympiahall.com and we will do this for you.
To refuse the use of cookies and tracking tools, you can click on "Refuse all" or "Customize cookies" on the banner displayed on our website on your first visit or when you visit our website after clearing your browser's caches.
What are your rights?
In accordance with the current regulations, you have the right to access, rectify, delete and oppose your personal data.
You can exercise these rights by contacting us by email: dpo@olympiahall.com or by regular mail: L'Olympia – Service commercial et relations clients – 18 rue de Caumartin 75009 Paris. To enable us to respond promptly, please provide us with your full name and e-mail address, including the e-mail address linked to your account. If we have any doubts about your identity, and to avoid identity theft, we may ask you to send us any document that proves your identity. Subject to the admissibility of your request, we will respond within a maximum of one month.
Please note that we are obliged to keep information relating to your transactions and your request for deletion of personal data for the duration of the legal statute of limitations, so that it can be produced in the event of an audit or legal proceedings.
You also have the right to lodge a complaint with the Commission Nationale de l'Informatique et des Libertés (CNIL), via its website www.cnil.fr or by post: CNIL – Service des Plaintes – 3 Place de Fontenoy – TSA 80715 – 75334 PARIS CEDEX 07.
Is the website intended for minors?
Tickets for Events that we call "children's shows" must be purchased by adults, who must provide their own personal details, apart from the first and last names that will appear on the bearer's ticket.
For other Events, it is up to the parents or any person exercising parental authority to decide whether their minor child is authorized to use the website.
2. Cookies
When you browse our site, we and third-party organizations may collect information using cookies. Therefore, when you visit our site, create an account or purchase tickets, you consent to the use of cookies in accordance with your cookie settings.
What is a cookie?
A cookie is a small file containing a string of characters that is sent to your computer each time you visit a website. Cookies enable a website to remember you by storing information about your visits and serving different purposes as described below.
What are the different types of cookies?
Strictly necessary cookies
These cookies are essential for the proper functioning of our website. They enable you to navigate the site and use its functionalities. Necessary services, such as access to secure areas, cannot be provided without these cookies. For example, maintaining your session during your visit. Without these cookies, the site would forget you and you would have to identify yourself all the time. Similarly, when you purchase tickets, the cookies ensure that they remain in your shopping cart until you reach the checkout page. These cookies do not collect any information about you.
These cookies enable our website to remember the choices you have made and personalize your browsing experience to provide you with enhanced services and content. For example, they may be used to remember your login (but not your password) and may also be used to maintain changes you have made to text, font, font size, language and other customizable parts of the page. These cookies do not collect any information about you.
These cookies collect information about how people use our website. They make it possible to compile statistics on traffic volumes, the most frequently visited pages or the way users navigate from one page to another or from one link to another, for example. They enable us to analyze the website's performance and provide us with information on how to improve its ergonomics and operation.
These are cookies used to display advertisements or send you information adapted to your centers of interest outside our website, while you are browsing the web. Rejecting these advertising cookies has no impact on the use of our website. However, refusing advertising cookies will not stop advertising on the Internet; it will only result in the display of advertising that does not take your interests or preferences into account. These cookies are mainly third-party cookies that depend on advertising agencies.
How do I manage cookies on the website?
To refuse the use of cookies or customize their use, you can click on "Refuse all" or "Customize cookies" on the banner displayed on our website on your first visit or when you visit our website after clearing your browser's caches.
Most browsers allow you to manage your cookie preferences.
To find out about the options offered by other browsers and how to delete cookies stored on your terminal, the CNIL (French Data Protection Authority) details the steps you can take to limit your traces on the web.