Venue Hire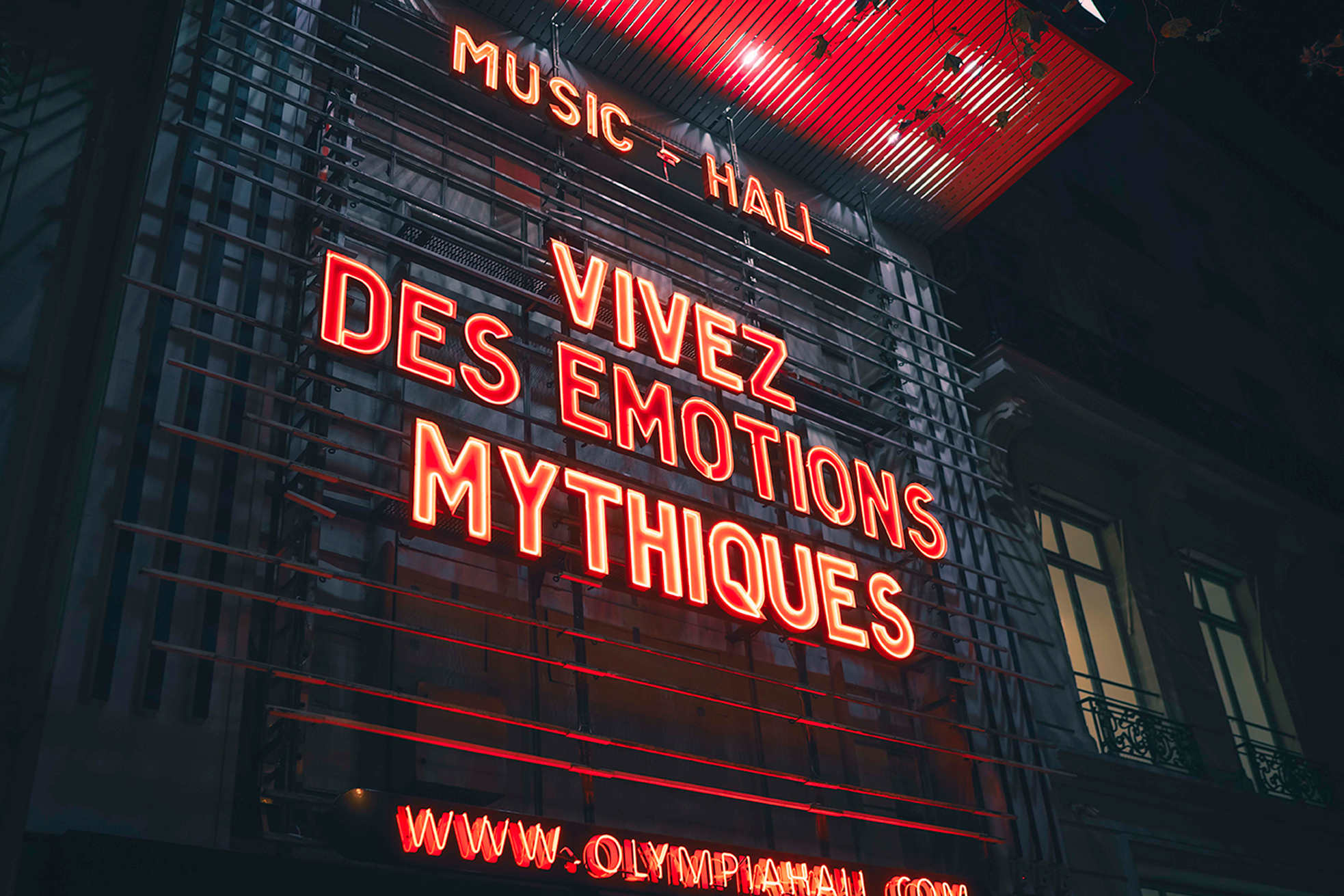 Organize your own events
Create your own event at L'Olympia in the very heart of Paris, between the Madeleine and Opera squares.
Since 1893, the iconic venue has continued to be a key venue for established artists while simultaneously promoting the future stars of tomorrow to a national and international level.
More than ever, L'Olympia perpetuates its tradition of innovation and remains an iconic venue for both artists and businesses.
The performance hall
From a private concert to a happening or a fashion show, enjoy a versatile space adapted to your creations, be they intimate or grandiose.
In a unique setting, our reception areas also allow a personalised and privileged welcome for your cocktails and convivial moments. Our team will be at your disposal to help you imagine a memorable experience.
It is now your turn to have your event written in red letters at L'Olympia!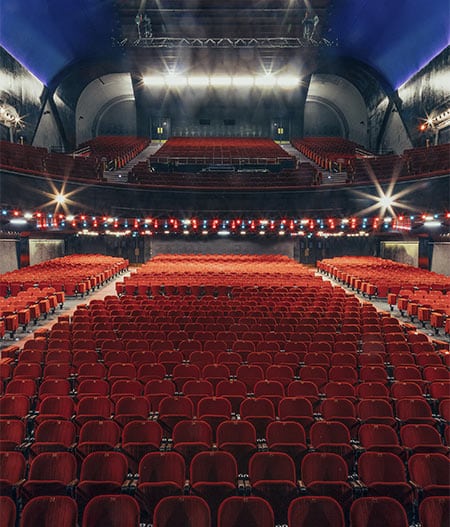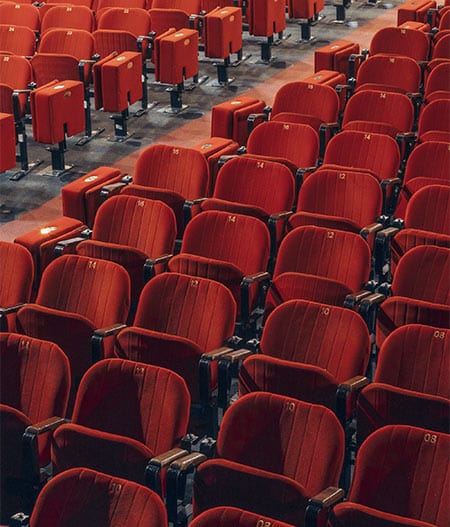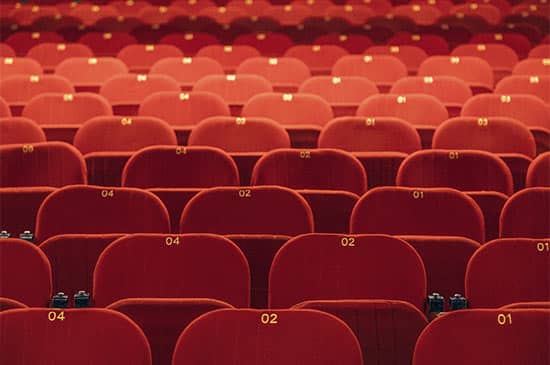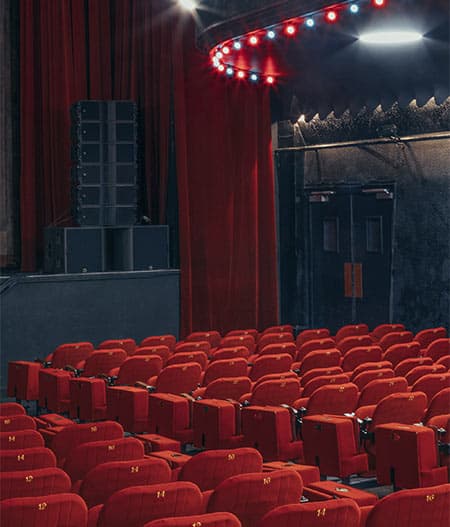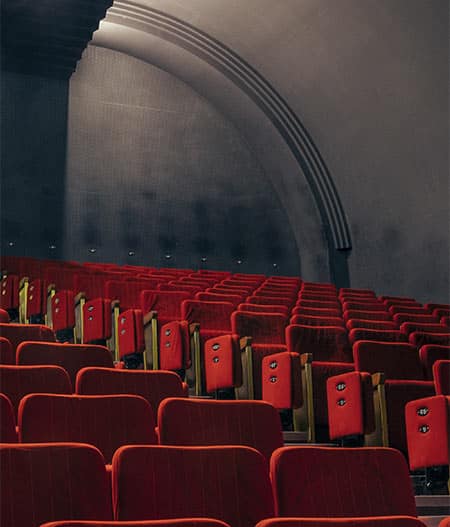 La Salle de Billard
Hidden in the heart of L'Olympia, La Salle de Billard is a confidential place that only opens up to the public when privatized. Decorated with carved woodwork and Sarreguemines ceramics dating from the end of the 19th century, this gem pays tribute to the king of England, Edward VII. In the 50's, during Bruno Coquatrix's era, La Salle de Billard became an audition and rehearsal space where Johnny Hallyday and Dalida used to practice.
This intimate setting, listed as a historical monument, is now used to host artists' aftershows, private concerts, one-man shows or DJ sets for legendary evenings. Whether it's for dinner, cocktails or conferences, you can create all kinds of events both during the day and evening.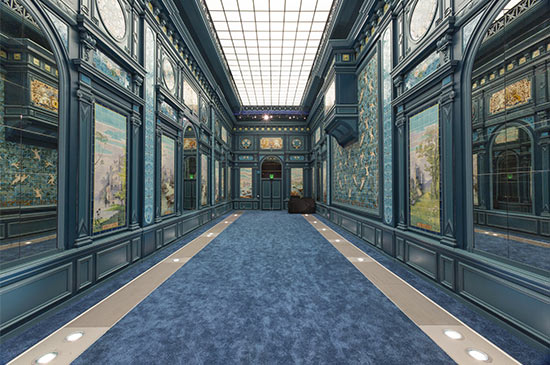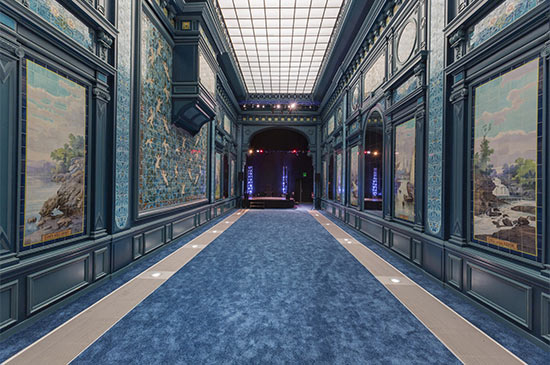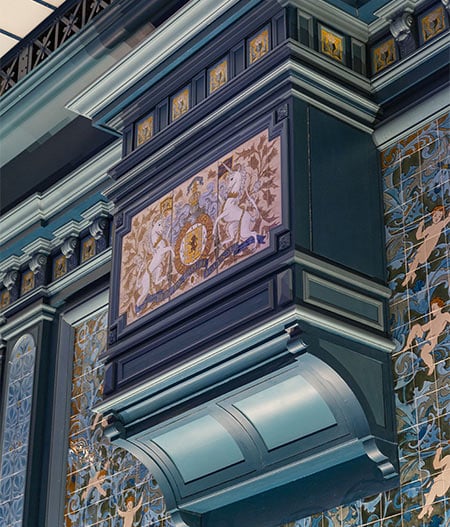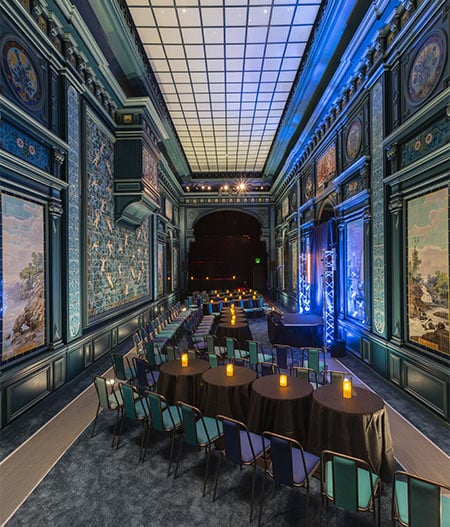 Approved Caterers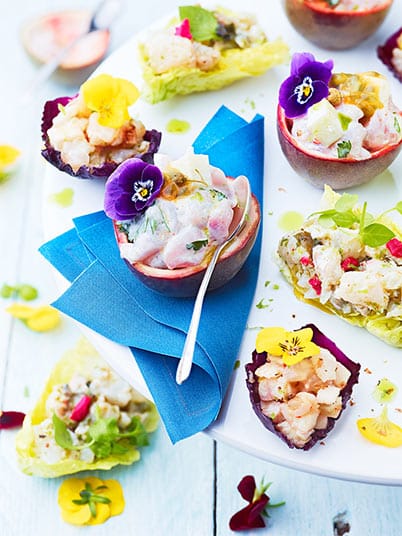 Nomad
A quality and simple cuisine. Moments of conviviality and generosity.
At Nomad, we are passionate gourmets who follow their common sense. We believe in the importance of respecting the seasons. What about you?
Nomad, a table of passion, without concession.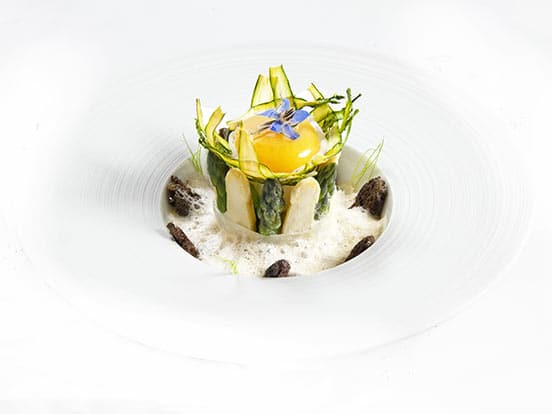 Duval Paris
Founded in 1967, Duval Paris has positioned itself as a renowned gastronomic establishment through the quality and creativity of its creations. Driven by inspiration, innovation and permanent sourcing, we are proud to accompany more than 3,000 events per year. Our DNA is based on cultivating a personalised relationship with our clients, a strong sense of listening, and customised culinary creations, while always striving for a unique and excellent client experience. Culinary art also means conviviality, celebration and generosity.
No More Penguins
The Next-Generation Caterer No More Penguins was born from the desire to change everything in the world of culinary events. Because nothing could remain the same anymore, in the era of bistronomy and servers as natural as the wines they served. Today, NMP brings together the essential talents of the moment in the kitchen, in the dining room, and at the bar. This model allows us to offer tailor-made services for each of our clients' requests.
A Caterer for All Formats Receptions, Cocktail Bars, service teams. NMP selects the best at the bar, in the kitchen, and on the floor, so that your event becomes a milestone. Always keeping in mind that touch of madness, that natural decadence, on the plate and in attitude. From seated dinners to standing cocktails, and even grape-tasting while lounging. For ten guests, a hundred attendees, or a thousand wild revelers.