Helldebert
05 Apr. 2025 at 03:00 pm and 09:00 pm, 06 Avr. 2025 at 11:00 am and 03:00 pm
From 32€ to 53€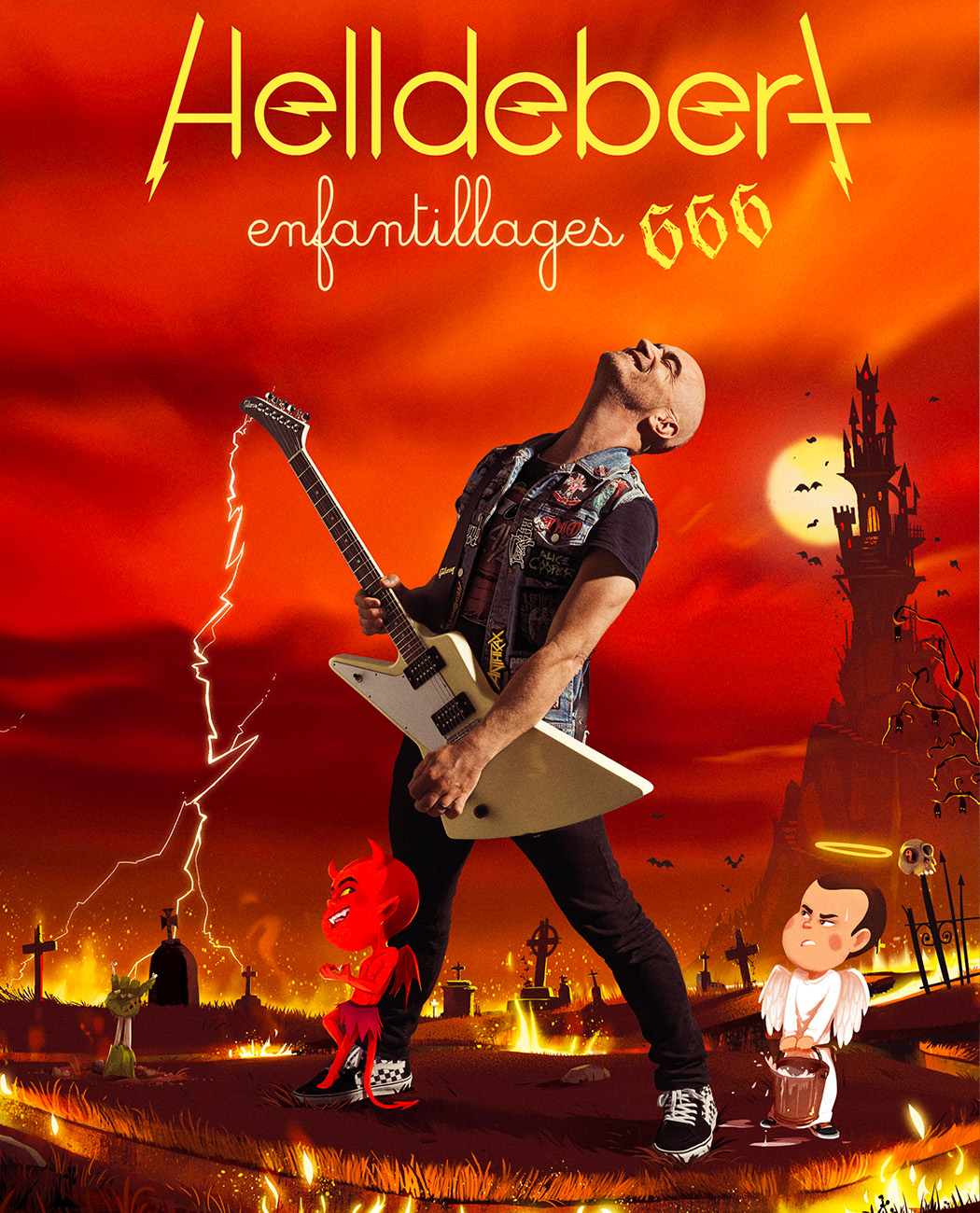 Presale access
To access the presale, fill in the code or the password you have received.
Follow
Subscribe and we will reach to you when new tickets are online, when an additional date is on sale or to access to presales.
Aldebert a le secret de la recette magique. Des mélodies d'une efficacité redoutable, des orchestrations ciselées et des sujets ouverts sur le monde, avec ce prisme bien à lui qui parle à toutes les générations. Il réussit la performance d'éveiller l'enfant et de réveiller cette part d'enfance souvent oubliée des adultes.
Au gré de ses albums, il a régulièrement glissé vers des arrangements rock/metal. Son nouveau projet, "Enfantillages 666", porté par Helldebert, son jumeau maléfique, fait la part belle à ce genre musical, dans lequel il a déjà œuvré avec ses premiers groupes, et qu'il affectionne particulièrement depuis l'adolescence. Des chansons qui s'annoncent un peu plus « musclées » qu'à l'habitude :  prêts pour un moment de rock'n roll en famille ? À partager bien sûr, de…. 5 à 125 ans (et plus) ! Le rock'n roll est éternel !
A partir de 5 ans, tarif enfant pour les 5 – 12 ans.