Les éditions Ki-oon présentent Akane-banashi !
10 oct. 2023
Free entrance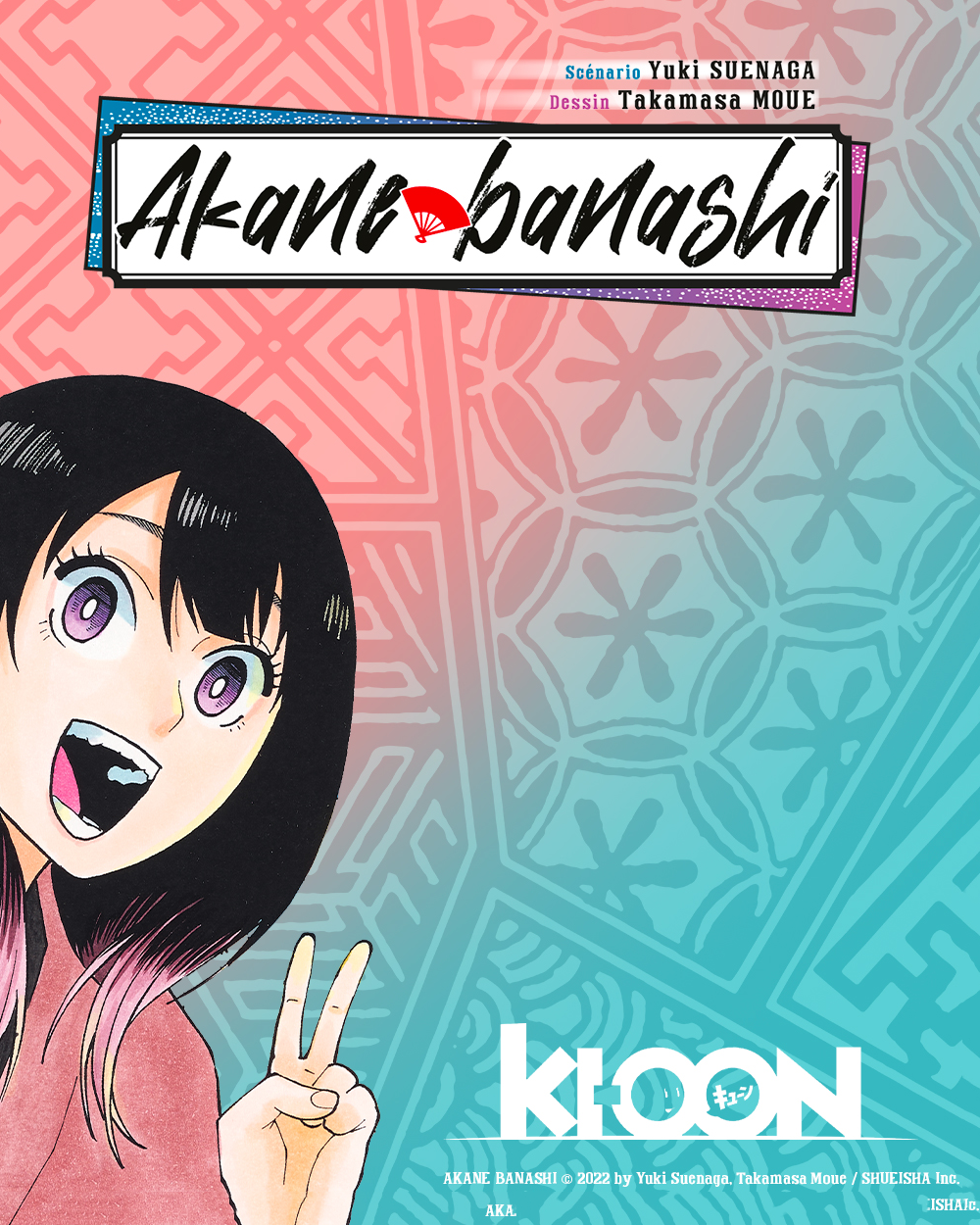 Presale access
To access the presale, fill in the code or the password you have received.
Follow
Subscribe and we will reach to you when new tickets are online, when an additional date is on sale or to access to presales.
Les éditions Ki-oon présentent le manga Akane-banashi.
Pour fêter la sortie des deux premiers tomes d'Akane-banashi aux éditions Ki-oon, notre héroïne, Akane, vous invite le 10 octobre 2023 à partir de 19 heures à la découverte de sa passion, le rakugo.
Et elle ne sera pas seule pour l'occasion !
En effet, les éditions Ki-oon ont proposé à Roman Doduik, Soleil Nocturne, Bapt RLT et Ow Smile de s'initier à l'art du rakugo avec l'aide de deux rakugoka professionnels français : Cyril Coppini et Stéphane Ferrandez. Avec l'aide de seulement deux accessoires, l'éventail et la serviette de tissu appelée "tenugui", nos talents vont donner vie aux nombreux personnages écrits et mis en scène par Sandrine Garbuglia.
De l'initiation à l'interprétation sur scène de cet art ancestral japonais, découvrez la performance de ces quatre personnalités bien connues des réseaux sociaux. Divisées en deux équipes, venez les voir s'affronter et votez pour la meilleure performance. Si votre équipe gagne, vous aurez une chance de remporter un voyage au Japon !
En deuxième partie de soirée, vous profiterez aussi de la représentation des deux rakugoka professionnels français qui ont supervisé l'entraînement des équipes.
De nombreuses autres animations vous seront proposées tout au long de la soirée : découvrez notre exposition consacrée au manga, amusez-vous avec les photocalls et participez à nos différents quiz… Cet événement sera présenté par Marie Palot.
2 réservations maximum par personne sont autorisées.